Here's a fun video we made for our fans to promote our next show!


Next Club Gig!
Thursday, June 22nd   8PM
Toad's Place of New Haven
(Doors 7:30PM)
300 York St, New Haven, CT 06511
203-624-8623
Mark Daniel opens the show:  Website
Tickets $15 In advance / $20 Day of Show
4-PACK of TICKETS: $49.99
TICKET SALE DATES
Day of Public Onsale:
June 22, 2017 12:00 AM to June 22, 2017 6:30 PM
ADVANCED Public Onsale:
April 7, 2017 6:31 PM to June 22, 2017 12:00 AM
4-PACK Public Onsale: April 7, 2017 6:32 PM to June 22, 2017 5:00 PM
Tickets: https://www.etix.com/ticket/p/6365769/running-on-empty-new-haven-toads-place-of-new-haven
Toad's Place FAQ–Tickets, Parking etc…
http://www.toadsplace.com/wp/venue_info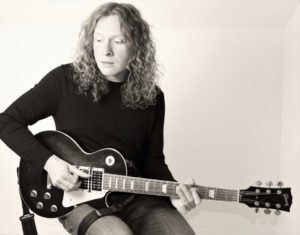 Mark Daniel is a rock-blues singer songwriter who spent the greater part of 12 years touring the USA and recorded multiple albums. The Milford, CT native supported a vast number of artists while on tour including: Steve Vai, Living Colour, Eric Gales, Everclear and most recently recorded an album of new blues-rock original material with session recording icon Mickey Curry (Hall & Oates, Bryan Adams, Mick Jagger, the Cult, Steve Winwood) on drums. The album is set for release in late 2017.
"Pure emotions and raw temperament" -AXS


RUNNING ON EMPTY, the Jackson Browne and
Laurel Canyon tribute band

While running up 91 on a beautiful, New England blue-sky day in the summer of '15, Jackson Browne's song, "Running on Empty" was blasting from the car stereo. At that moment, creator, bandleader, manager Jonathan "Rock Doc" Schneider knew he had to assemble a group of talented singers and musicians to re-create the music from that special time and place: The early 70's in Laurel Canyon. The songs of Jackson Browne, Bonnie Raitt, Linda Ronstadt, Joni Mitchell and the Eagles come to life with the extremely talented ensemble that always leaves the audience on their feet dancing, and wanting more.



---
Please sign up for our mailing list. Go to our Contact Us page. Like us on Facebook!
Save
Save
Save
Save
Save
Save
Save
Save
Save
Save
Save
Save
Save
Save
Save
Save
Save
Save
Save
Save
Save
Save
Save
Save
Save
Save
Save
Save
Save
Save
Save
Save
Save
Save
Save
Save
Save
Save
Save
Save
Save
Save
Save
Save
Save
Save
Save
Save
Save
Save
Save
Save
Save
Save
Save
Save
Save