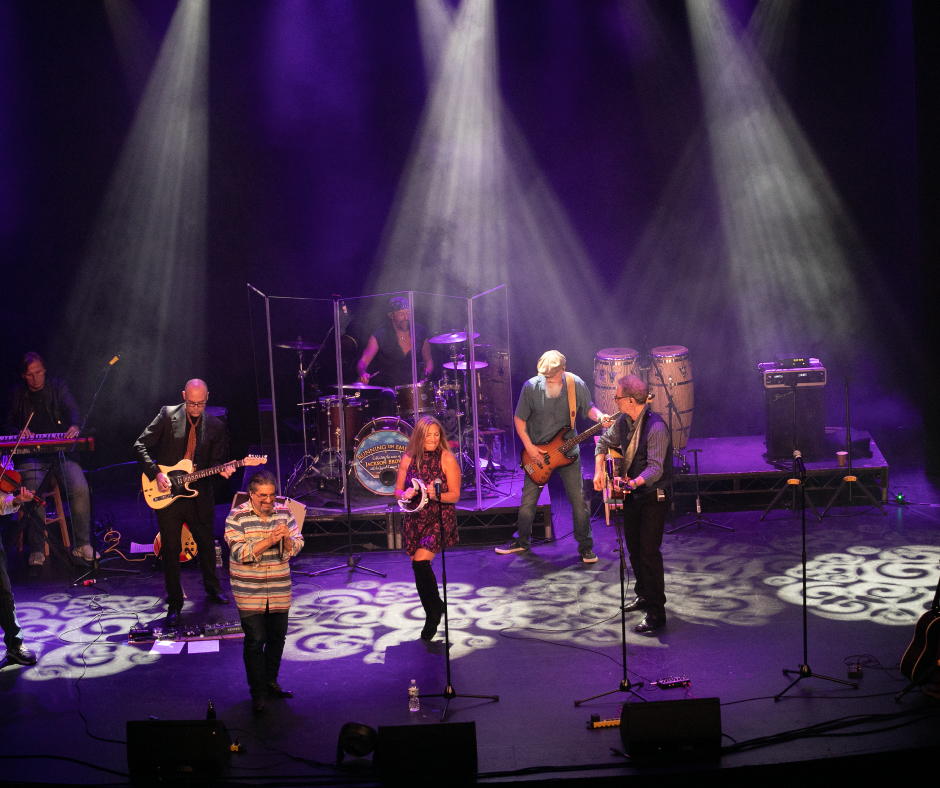 The Running on Empty Band, left to right:
Shawn Persinger, Jordan West, Sheila Fabrizio, Greg Trabandt, Andy Gundell, Jonathan Schneider, Rob Mack and Howard Jeffrey.
RUNNING ON EMPTY, the Jackson Browne and Laurel Canyon tribute band.

While running up 91 on a beautiful, New England blue-sky day in the summer of '15, Jackson Browne's song, "Running on Empty" was blasting from the car stereo. At that moment, creator, bandleader, manager Jonathan "Rock Doc" Schneider knew he had to assemble a group of talented singers and musicians to re-create the music from that special time and place: The early 70's in Laurel Canyon. The songs of Jackson Browne, Bonnie Raitt, Linda Ronstadt, Joni Mitchell and the Eagles come to life with the extremely talented ensemble that always leaves the audience on their feet dancing, and wanting more.
---
Please sign up for our mailing list. Go to our Contact Us page. Like us on Facebook!
Save
Save
Save
Save
Save
Save
Save
Save
Save
Save
Save
Save
Save
Save
Save
Save
Save
Save
Save
Save
Save
Save
Save
Save
Save
Save
Save
Save
Save
Save
Save
Save
Save
Save
Save
Save
Save
Save
Save
Save
Save
Save
Save
Save
Save
Save
Save
Save
Save
Save
Save
Save
Save
Save
Save
Save
Save
Save
Save
Save
Save
Save